Why Choose Us?
ASAPpliance Repair strives to differentiate itself from its competition through its commitment to customer care, speedy repairs, and clear, simple policies. We run our business as straightforwardly and efficiently as possible, and in doing so, we're able to pass on these savings to our customers. ASAPpliance Repair is an award-winning appliance repair service: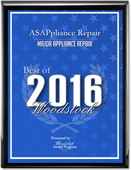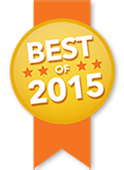 1. SPEEDY SERVICE
Since we employ several technicians who cover different regions of Atlanta, we are able to offer same-day service in most cases. We'll call you thirty minutes prior to your appointment window, so you'll be able to go about your day as usual without having to wait up for us.
2. quick & easy
We do not use a call prompt system. When you call us, you'll be connected directly to a representative who can assist you in setting up an appointment and answer any questions you may have about our services. We do our best to schedule appointments around your schedule and will provide any advice which could prevent further damage before our technician arrives.
3. PRO technicians
We take pride in the skills and professionalism of our technicians. Their credentials include MCAP and CSM from the Professional Service Association. All of ASAP's technicians are EPA certified, meaning if we discover that there's a problem with your refrigerator's compressor, we're authorized to work on it. Each technician is subject to a thorough criminal background check — so you won't have to worry about who you're inviting into your home.
4. hOnest and transparent
Transparency is one of the cornerstones of our business. Our pricing and warranty information is posted clearly on our web site. Our repairs are prices by the job — not hourly, so you'll never be on the hook should repairs take longer than expected.
5. one YEAR WARRANTY
We offer a comprehensive one-year parts and labor warranty on all appliance repairs. If something goes wrong during that time frame, we'll make things right and foot the cost of parts and labor.
6. avoid future appliance malfunction
We'll do whatever is within our power to prevent future appliance problems. The first step is thorough diagnostic testing and understanding that parts in modern appliances rarely work by themselves — usually parts are part of larger systems, and if one part within that system fails, another part could be the real culprit.